Public Entity Insurance in Canby and Portland, OR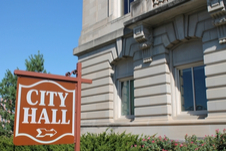 Since the early 1970's, Gustafson Insurance Agency has been a regional source for insurance agent services representing public entity customers.
Public entities represent a challenging environment for insurance companies which led to the formation of two major self-insured trusts:
Special Districts Insurance Services was originated with the sole purpose of insuring the needs of Special Districts which include Fire, Utility, Irrigation and School Districts
City County Insurance Services was originated with the same purpose with an emphasis on City and County insurance needs.
Through the years Gustafson Insurance Agency has progressively added more public entity partners to our office and we now offer agent services to 16 of our local public entities.
We have found great success for our public entity partners providing a cross pollination of ideas that we share from one entity to the next. Our office has gained the respect not only of our entity customers but the good folks who manage the self-insured trusts including claims and field risk management consultants.
We invite you to contact us if you would like to pursue further how our agency can assist your public entity with agent services. It would be our pleasure to provide professional references.
Our mission is "Insurance Made Simple" and we strive to earn your business every day.